You are here:
Home
/
Bingo Guides
/ £10,000 Sweet Easter Bingo Games At Red Bus Bingo
A beginner's guide to online bingo
14 Jul 2015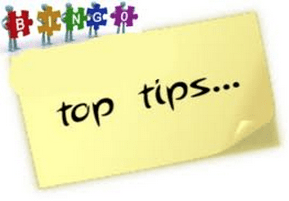 So you fancy dabbling with the thrill and excitement of online bingo? Good for you! The only trouble is, you don't know what to do or where to begin. The good news is that you're in the right place with our beginner's guide to online bingo.
The first thing you need to do is to choose a bingo site. With the popularity of playing bingo online exploding in recent years, there are literary hundreds of bingo sites to choose from, so how do you select the right one for you?
Well it's quite simple really – you need to have three fundamental questions in your head.
.                 Which bingo site has the best bonuses and promotions of offer?
.                 Which bingo site has the greatest reputation and best testimonials?
.                 Which bingo site offers the variations of bingo that tickle your fancy?
Let's think about the first question – bonuses and promotions, because after all the principle reason we play bingo is to get something back in return, and to have fun as well of course!
In terms of bonuses the general rule of thumb is that players meet certain requirements before they are entitled to earn a bonus. For example, a site may offer a 200% free bonus, which sounds fantastic. However the stipulations are that you need to make a £100 deposit in order to be entitled to the £200 cash bonus. In reality you will need to buy £600 worth of tickets in order to be able to collect the £200.
In other words, you need to read the 'small print' about bonuses before you commit to that site because what seems like a great deal at a glance might not be as lucrative as it first appears!
Promotions
Promotions can make a site more attractive and fun. From earning money just for signing up to 'two for one' deals at certain times of the day, you will need to explore which promotions you like the sound of in quite some detail before committing to a particular site.
Reputation
You wouldn't take your family to a restaurant with a dreadful reputation, would you? The same can be said about online bingo. Before you play, take the time to read players' reviews and testimonials about the site. Look at things such as how quick they are to make pay-outs and whether they are marketed as safe and reputable. The site you use will need to be approved by the UK Gambling Commission. If it isn't, don't go near it.
And what about the games?
Before you start your quest to become an online bingo connoisseur, presumably you have an idea about what type of variations of bingo you like playing. If not, familiarise yourself with the different bingo games offered online, such as Coverall, Letter Pattern, Shape and Line,
Remember, when it comes to playing bingo online, the more research you carry out, the better your chances are of having an enjoyable and rewarding online bingo experience.