You are here:
Home
/
Bingo Guides
/ £10,000 Sweet Easter Bingo Games At Red Bus Bingo
How to play online bingo
28 Jan 2015 By admin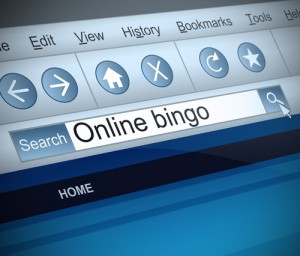 Bingo is one of those timeless games that pretty much everyone is familiar with, even if they've never actually played it before. Online bingo captures all the main aspects of traditional bingo, but there are some things you need to know before you get started, so here's a quick guide:
Different types of bingo
There are three main types of bingo: 75-ball, 80-ball and 90-ball bingo, with each version named after the number of balls used in the game. Traditional bingo has balls selected at random from a pot. Online bingo has numbers generated using a random number generator, or RNG for short.
Choosing the right bingo site
Choosing the right bingo site can be difficult because there are so many. Get a recommendation from someone who plays online bingo, or look through some yourself and see which one takes your fancy. Try finding one that offers free bingo, so you can get used to the game without risking your money on it.
Registering
As with other sites, when signing up to a bingo site, you have to choose a username and password and input details such as your telephone number, home address and email address. You'll get sent an email asking you to click on a link to verify your account and once that's done, you can start playing.
Have a snoop around
Get yourself acquainted with the site by looking round the bingo lobby. Here you'll find a list of all the games, what jackpots are currently available and how many players each room has. Most bingo sites have the following games:
90-ball bingo – the easiest to play and the most popular bingo game in the UK
75-ball bingo – more popular in North America, but still found elsewhere
80-ball bingo – combines 90-ball and 75-ball bingo and was specifically made for online bingo sites
You might also find 30-ball bingo, which offers a much faster game than the others.
How to choose a bingo room
Larger bingo rooms are aimed at people who play big to win big, whereas smaller ones offer smaller, but more frequent payouts. Bingo rooms tend to be quieter at certain times of the day – take advantage of this if you can and your chances of winning are increased because there's less competition. Play in the middle of the night if you can, or early in the morning when people are going off to work.
Bingo chat rooms
You'll often find chat screens popping up when you're in a bingo room. You can close it or you can join in the conversation and chat to fellow players. You can learn some bingo terms and have fun while the game goes on. Look out for chat room prizes as well.
How many cards should I buy?
Some cards can cost as little as 1p, so even if you buy loads, you're not risking that much; others can cost as much as £1, so make sure you don't spend more than you should. The site will let you know when a game's about to begin so make sure you've got your card(s) if you want to play. Most sites offer the option to pre-purchase cards.
Get ready to play bingo
There'll be an announcement saying the game's starting. Numbers are called and shown on the screen. Don't worry about marking numbers off – the computer does it automatically, though some sites offer a do-it-yourself option. Don't worry if your card has a few blanks; they're meant to be there.
Lose Internet connection or go away from your computer and all winnings will still be credited to your account. If you see 1TG, 2TG or 3TG next to one or more of your cards, it means you have one, two or three numbers respectively to get to win a line game.
How to win
Have all numbers on a card marked off in a single line in any direction and you've won the first prize. Get two lines marked off and you've won the second prize. Have all three lines marked off and you've won full house. People in the chat room might say things like 'WD' (well done) or 'WTG' (way to go). If you're playing with free bingo money, you probably won't be allowed to withdraw any winnings until you've actually made a real-money deposit on the site. Always double check the site so you know all about withdrawing policies.
Making a deposit
Most sites offer a bonus for at least your first deposit. The standard rate is 200%: deposit £10 and you'll get 200% free credited to your account, which means you'll deposit £10 and will have £30 to play with. Some sites let you claim bonuses on deposits higher than £10 so always double check.
Now you know how to play – good luck!
When you're just getting started, it's a good idea to try sites, which have free games that don't require you to make a deposit in order to play. Once you've got the hang of things, by all means start playing with real money and hope that Lady Luck is on your side!