Dragon's Mirror Slot Review: Embark on a Mythical Quest with Red Tiger Gaming
24 Oct 2023 By Zena Grantham
In the vast universe of online slots, Red Tiger Gaming has consistently delivered games that captivate and entertain, and their new slot game Dragon's Mirror is no exception. Rich in lore and fantasy, this new slot delivers the chance to embark on a mythical journey, filled with dragons, magic, and treasures.
A Glimpse into the Dragon's Lair
Set against the backdrop of a dragon's mystical lair, Dragon's Mirror is a visual masterpiece. The intricate design is evident in every corner of the game, from the shimmering treasures that adorn the lair to the fiery eyes of the dragon that guards it. The reels themselves are set within an ornate golden frame, with symbols echoing the game's mythical theme. symbols include a fierce dragon, the magical mirror, ancient scrolls, and more. Each symbol is meticulously crafted, reflecting Red Tiger Gaming's attention to detail.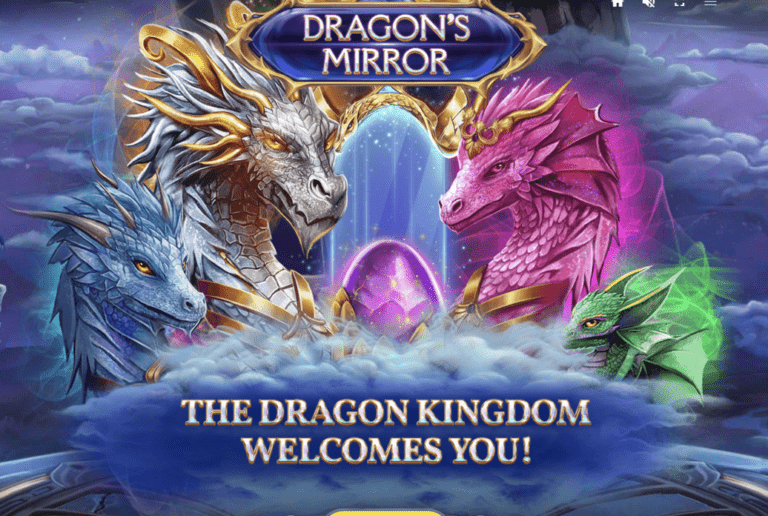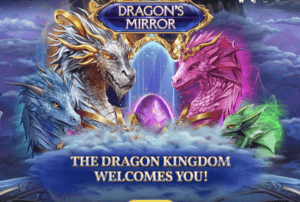 Engaging Gameplay Mechanics
Dragon's Mirror is played across 5 reels and 10 paylines, providing multiple opportunities to land winning combinations. The gameplay is smooth, with intuitive controls that make it easy for both seasoned players and newcomers to navigate.
Delve into the Bonus Features
The game's allure is significantly enhanced by its array of bonus features:
Dragon's Mirror Bonus: This feature is activated by landing three or more mirror symbols on the reels. Upon activation, you are awarded a series of free spins. But these aren't just ordinary spins. With each free spin, there's a chance of extra multipliers, magnifying potential rewards.
Dragon Wilds: The dragon symbol acts as the game's wild. It substitutes for all symbols, except the magical mirror, to form winning combinations. This increases the chances of securing wins and adds an element of excitement to every spin.
Mirror Multipliers: Occasionally, the magical mirror may reveal multipliers, further enhancing potential wins. These multipliers can significantly boost payouts, making every spin a potential treasure trove.
RTP, Volatility, and Wagering
Dragon's Mirror comes with an RTP of 96%, which is in line with industry standards. The game's volatility leans towards the medium to high spectrum. This means you have a decent chance of landing decent wins. The betting range is accommodating, starting at 10p and capping at £20 per spin, catering to both casual players and high rollers.
In Conclusion
Dragon's Mirror developed by Red Tiger Gaming is more than just a slot game; it's an experience. The combination of its enchanting design, immersive gameplay, and rewarding features makes it a standout in the crowded world of online slots. Whether you're seeking the thrill of big wins or simply wish to lose yourself in a beautifully crafted mythical world, "Dragon's Mirror" is a journey worth embarking on.