Which Towns Win the Most Playing Online Bingo?
27 Jul 2022 By Zena Grantham
A new research study conducted by Flutter Entertainment, owner of Paddy Power Bingo found the luckiest town in the UK is Kirkwall, in Orkney, Scotland.
Not only is Kirkwall a lucky town, but other Scottish locations also have some of the biggest percentages of winners playing online bingo.
Lucky Scotland
Kirkwall boasts a 31% bingo win rate, 50% higher than any other town in the UK. Lymington in Hampshire and Isleworth in London command a 21% bingo win rate. Overall, four Scottish towns turned up in the top ten towns with a high percentage of bingo wins, any Paddy Power Bingo fans may want to rethink where they leave or relocate to one of the Scottish towns where wins seem to be extraordinarily high!
However, it seems North of the border winning percentage rates is higher, in England wins are less frequent but appear to be larger in value, nine towns in England rated among the best average bingo payouts.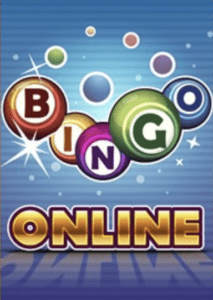 Wales Miss Out
Wales didn't fair so well with only one town reaching the top ten for win rate and average payout, with Ruthin being the most yielding.
Hebden and Longfield from West Yorkshire along with Kent took the silver and bronze places on the winning payout table.
A lucky player from Doncaster won the highest value win earning a huge £20,570 on one single game. Places with the most wins of over £1,000 are 162 wins in London, and 110 in Coventry, others included in the top ten winning towns are Romford and Haverhill.
A Paddy Power Spokesperson said, "Bingo requires a bit of luck so we thought it would be a good idea to have one of our boffins analyse the results of over 700 million games to find out who does the best. So, kudos to the people of Kirkwall who seem to be a lot luckier than anyone else in the country.
"Given the strong Scottish representation among the luckiest places, you may consider moving north of the border to bring good fortune. I would stay well away from Wales. And that's not very lucky either…."