Tombola ad banned by ASA
07 Feb 2019 By admin
Sunderland based company Tombola has been penalised by the ASA for showing an advert in their "I'm a Celebrity, Get Me out of Here" app, which was deemed to be inappropriately targeting children.
Tombola Arcade have been the official sponsors of the programme since 2017. Various video clips have appeared on the app promoting Tombola encouraging people to play their scratch card and slot games.
Another video clip appeared in the vote section which said – "A CHANCE TO WIN A SHARE OF £250,000 FOR FREE CLICK HERE," if the users clicked on the ad, they would be taken to Tombola's website.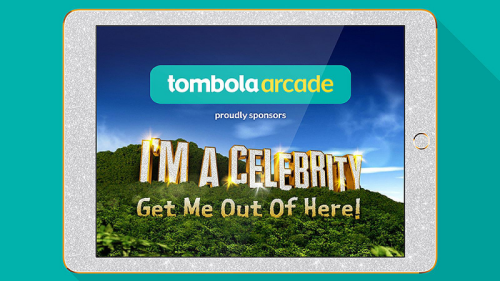 Tagged App
Tombola argued that the content shown was a part of their sponsorship programme and that a variety of checks had been made to ensure that the viewers were over the age of 18yrs.
Emphasising viewing figures showing that 91 per cent of views fell within that targeted bracket, Tombola also stated that creative was chosen to avoid appealing to under-18s, adding "If users tried to download the tombola arcade app they could see the app was tagged with an adult age gate, and there were stringent checks in place which prevented under-18s from registering".
Conclusion
Concluding the ASA commented: "We understood that all ads were displayed to all users of the app; there were no mechanisms built into the app to target ads towards, or direct them away from, certain groups of users.
"In the context of an app that was likely to be used by under-18s, but which did not have a mechanism through which age-restricted ads could be targeted only to the appropriate age group, we considered tombola arcade should not have used the app to deliver gambling ads to consumers.
"We therefore considered the advertiser had not taken sufficient care, through the selection of media, to ensure that the ads were directed at an audience aged 18 and over so as to minimise under-18s' exposure to them. We concluded the ads breached the code."
The ads must not be used again in the form complained of without specific targeting to minimise the likelihood of under-18s being exposed to them, with Tombola reminded to ensure that all ads are appropriately targeted in future.