LeoVegas gains Spanish licence
01 Jul 2019 By admin
Stockholm based gaming operator LeoVegas has been granted a licence to operate in the Spanish market. This furthers their expansion as they already have licences in Sweden, Denmark, Malta, Schleswig-Holstein, Italy, Ireland and the UK.
This will apply to both casino and sports games, and they are hoping to expand into other regions.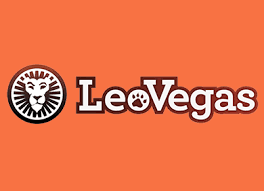 Gustaf Hagman, group CEO of LeoVegas, commented: "We welcome Spain as our 7th locally regulated market. With LeoVegas' position as 'King of Casino', we are now entering Spain with the ambition to take the mobile position and offer the ultimate gaming experience.
"The Spanish online gambling market have a strong underlying growth with over 20 per cent per year. The Spanish license is an important step in our continued expansion, in other Spanish-speaking countries, where we have already conducted test launches in Peru and Chile."
Reports from the H2 Gaming Capital states that the online gaming market in Spain is worth about EUR 1 billion, whilst the Swedish online market is estimated at EUR 1.4 billion. It is estimate that online gaming in Spain is only 13% of all gaming, which compared to Sweden's 50% is quite low.
All that seems to be changing as more people are changing to online gaming, the latest Q1 2019 figures from the Spanish Gambling Authority showed a rise of 20% in the casino markets compared to last years' report for the same period.
LeoVegas was founded in 2012 and has been in the forefront as a market leader for mobile gaming. LeoVegas brands include Royal Panda, Pixel.bet, GoGo Casino and Rocket X.