'Influencer Bingo' this weekend at MrQ!
06 May 2020 By Rebecca Robinson
During the Coronavirus crisis, bingo seems to have been a common ground that has not only lifted spirits, but has help the most vulnerable in society, feel less isolated. We've seen A-List movie star Matthew McConaughey host a virtual bingo game for an assisted living complex in Texas and now MrQ are hosting 'influencer bingo' weekends with Love Island star Cara De La Hoyde and TOWIE star, Amy Childs.
Influencer bingo this weekend!
The influencer bingo bonanza started last weekend with Cara De La Hoyde hosting the first session and her very own bingo room, which saw over £500 of prizes being won! The second event is taking place this weekend (9th and 10th May) and will feature new games of 90 ball bingo every five minutes. Everyone that buys tickets for the event has the chance to win fantastic cash prizes and each game will have jackpots starting at £20. The best news is that all games have no wagering requirements, so once you win, the cash is yours!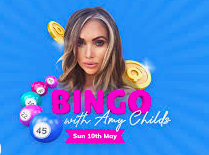 MrQ players will need to have deposited a minimum of £10 in order for them to be able to buy tickets for the bingo games for just 10p.
Chance to interact with their favourite stars
Not only will the bingo games be super exciting, but it gives players the opportunity to interact with some of their favourite social media and reality TV stars from the comfort of their own living rooms!
Savvas Fellas, the Director of Lindar Media who run MrQ said: "Our first influencer bingo night, 'Bingo with Cara', was a great success. We now have some great ideas on how to make these games more fun for our players and introduce more big names into what is already a great foundation."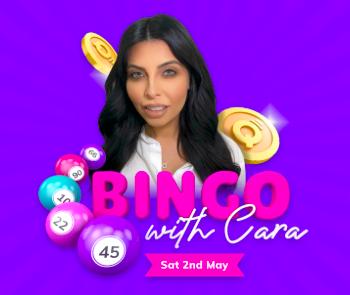 If you've never visited MrQ, now is the time to explore! It has a really unique, crisp, fresh and fun design and was the first online bingo site to give players no wagering and uncapped winnings!