What are Bingo Jackpots?
09 Apr 2015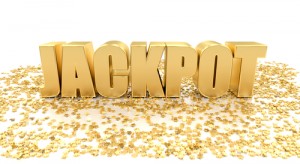 It may come as a surprise that there is often more than one type of jackpot available when playing online bingo. These different jackpots offer a different prize and method to win the prize. Knowing the difference between them will help you to determine which game you want to play and which type of jackpot you want to get your hands on, so here is the low down on bingo jackpots to help you to make your decision.
Progressive Jackpots
Progressive Jackpots are one of the most difficult jackpots to win because a player will need to completely cover their bingo card within a certain number of calls. Progressives tend to keep growing until a player eventually wins which is why many progressive jackpots reach well into their thousands, often reaching over £1 million. Although the odds of winning can be remote at times, players DO win the progressive jackpot and with such high prizes, it is no surprise that players love the progressive jackpot games and keep coming back to try their luck.
Guaranteed Bingo Jackpot
The best aspect of this type of jackpot is that there will always be a guaranteed jackpot prize, the amount of which will usually be advertised clearly so that you can't miss it. Bingo players tend to favour the guaranteed jackpots because they give an excitement to the game like no other. The fact is that one of the players will leave the site with that jackpot and anyone could be the winner. Many sites offer special guaranteed jackpots. For example, Foxy Bingo offers a Saturday game that comes with a £5000 guaranteed jackpot, which means that players flee to the bingo room with hopes of bagging the grand prize for themselves.
Sliding Jackpot
Opposite to the Progressive Jackpot, the Sliding Jackpot reduces its prize as time goes on, hence the 'sliding' aspect to its name. In the beginning the jackpot is advertised to be a massive sum for example, £1 million (as seen on Red Bus Bingo). However, to trigger this pay-out a player must achieve a full house within 40 or less calls. If a player gets the full house in 41 calls the jackpot would slide way down to half its original amount. This continues with the more calls a player needed to get the full house until the jackpot has slid the whole way down to the minimum prize that is guaranteed. This is often around £1000, which is still a good prize, but you might be kicking yourself if you've just missed out on the full house within 40 calls.
Linked Jackpot Games
In order to offer players larger cash prizes, some bingo sites will join together if they are part of the same network to increase their jackpots. For example, Bingo Lynx uses this method on their site. Every day on Lynx there are three different bingo games, each costing 50p per ticket. On the last Sunday of the month, Lynx pulls out their massive £10,000 prize as the jackpot of their biggest game. Lynx games can only be played on bingo sites that use Playtech or Virtue Fusion software.
Coverall Jackpot
This type of jackpot is only available when playing the 75 ball bingo version. A Coverall Jackpot, or a 'Blackout Jackpot' is awarded when you cover a precise number of squares on your card in a certain pattern. One of the great aspects of this type of prize is that it can be paired with a growing Progressive Jackpot, which means the cash prize keeps increasing as time goes on.