Most players would associate bingo with the elderly, or pensioners. Perhaps – even more stereotypically, and controversially – with single mothers. However, all that is set to change. Bingo is set to be unleashed to the youthful, to the party-goers and nightclub revellers. It is known as Bongo Bingo, and it set to hit Leeds this week.
Bongo bingo
Bongo Bingo has proven itself to be a hugely successful concept, since it was first established. They have already hosted sell-out events in Liverpool this year, and now they are taking their game to Yorkshire. The events will run in the major city until the end of January.
Over the past six months, the event has been in Liverpool, with it continuously selling out each week. As many as 500 people have had to be turned away due to the mass of people wishing to partake. Bongo Bingo has also been launched in Manchester, where it is equally as popular.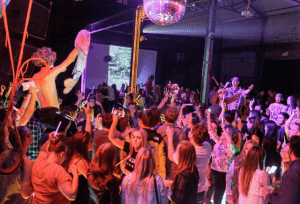 Attracting Younger Players
The event costs £3 with doors opening at 6pm. The event itself is said to blend raves, nightclubs, and bingo all in one. There are dance floors and clubbing events, following by periods of bingo, where drunk and delighted punters jab down their blotters to win massive prizes. It is really a case of eyes down and look in, if you can hold your head up.
The event may not seem like it should be so successful, given that the organisers have just took two of Britain's pastimes and stuffed them together. Nonetheless, it has proven to be a success. Bongo Bingo's Facebook page has more details on the upcoming Leeds events, as well as information on all the Bongo Bingo events taking place across the United Kingdom over winter.