Online bingo has become increasingly popular in recent times, with many players opting for the comfort and convenience of playing online rather than visiting traditional land-based venues. If you haven't tried it yet, Bet365 Bingo are currently running a competition that is sure to tempt you into playing! As well as the usual potential jackpots, the online bingo giants are handing out a million pounds in their mammoth Slots Giveaway.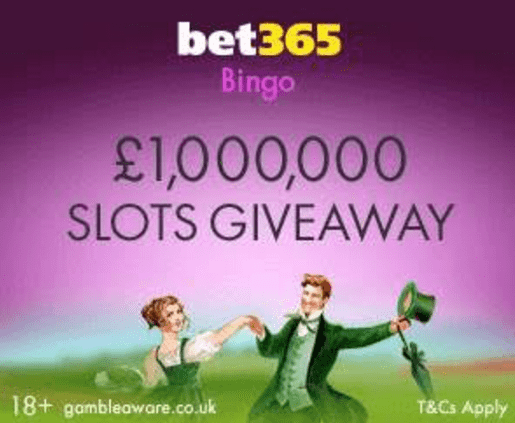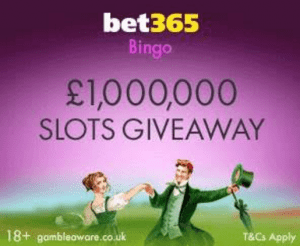 How To Enter
You can grab a slice of the million pound action just by playing a selection of popular Bet365 Bingo games. It's important to make sure that you play the slots that have specifically been chosen as part of the £1,000,000 Slots Giveaway (and that you wager at least £10 each time), so make sure you check the details on the Bet365 site before you start. Below, we tell you a little about some of the games that can be played as part of one of the biggest cash competitions in the industry…
If you'd like to get some of that luck of the Irish, you'll love Leprechaun's Luck. It's a fun take on the traditional Irish legend that could net you lots of lovely moolah!
Do you fancy yourself as a rich gangster? You'll love Mafia Millions, the slot that takes you right to the top of your own kingdom.
Have you always wanted to get on the biggest TV talent show in the world? Bet365 Bingo has created a treat just for you, in the form of Britain's Got Talent Superstar.
If you consider your fate to be written in the stars, you'll enjoy playing Zodiac Supernova. This is a game that could catapult you to the big time!
Don't miss your chance…
The £1,000,000 Slots Giveaway at Bet365 Bingo isn't going to last forever – you have until 16th June to make sure you grab your share – so what are you waiting for?!