PlayOJO Bingo launches 'Safe Mate' tool to help track player spending
14 Apr 2021 By Rebecca Robinson
With so much emphasis being placed on player safety and ensuring players are not at risk of gambling related harm, it's great to see operators being so pro-active in this area. PlayOJO are known as the 'fair' casino and bingo operator, and now they're in the headlines as they introduce the 'Safe Mate' tool by Neccton.
'Safe Mate' for players
Neccton's Safe Mate is a tool to help players track their gambling, allowing them to monitor how much they have spent and wagered, along with how long they have spent playing on a site over six months.
When in action, the Safe Mate tool monitors a player's activity and gives you a score based on your spending and playing habits. If your spending and playing habits begin to change, it gives you a friendly heads-up to allow you to address any activities before they may become a problem or issue.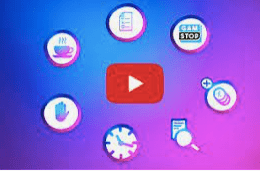 It also asks each player to estimate how much they think they've spent, and then compares that with the actual amount spent. If it thinks you might be at risk of gambling related harm, it will give you feedback specific to your spending and playing, and offers ways in which to help prevent any problem gambling.
PlayOJO 'delighted' with partnership
Head of Brand for PlayOJO, Peter Bennett, said: "We are delighted to partner with Neccton to offer our players this state of the art, new safer gambling tool. We pride ourselves on being the fair online casino and bingo site and ill continues to find new, innovative methods and tools to help promote safe play for our customers."
PlayOJO were one of the first online gambling operators to offer players no-nonsense offers with no complicated terms and conditions, and no wagering requirements. This meant that when players receive bonuses, you don't have to play through wagering; what you win is yours. They coined the phrase 'the fair casino and bingo site' and now they're paving the way for even safer gambling.