Ireland Plan to Double Gambling Tax in 2019
08 Oct 2018 By admin
It has been reported that Paschal Donohoe, Finance Minister of the Republic of Ireland is planning to double the gambling tax in the country.
While that may not seem like much, being that it will see the tax raised from 1% to 2%, it is expected to bring in an additional €50 million in tax revenue for the Irish Government each year.
It is expected that Donohoe will make the official announcement tomorrow (October 9th, 2018) as the government of the country unveils its 2019 fiscal plan.
Problem Gambling
The extra revenue generated by the increased tax is expected to be partly put into supporting the horse racing industry in Ireland, as well as funding research and treatment for problem gambling.
While the gambling industry, especially online, has been growing at a rapid rate over recent years, so has the number of problem gamblers in the UK and Ireland.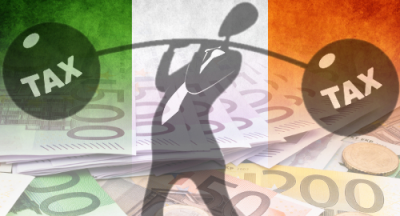 As a result, many regulators and organisations are looking to promote ethical behaviour that protects problem gamblers, and to clamp down on those operators who are perceived to not be holding their end of the bargain up.
There is no doubt that if Donohoe does announce the tax increase, and the fact that the revenue generated will go towards funding the protection of problem gamblers, it will be received well by the industry at large.
Doubts
The Irish Bookmakers Association (IBA) is not supportive of the move, however, claiming that 35% of Ireland's betting shops will face probably closure as a result of the tax increase.
There has already been a drop of over a third in the number of betting shops that exist in Ireland, with 2,500 jobs being lost, the IBA says the changes could lead to up to 1,500 more job losses.