Buzz Bingo Halls re-opening from 6th August
10 Jul 2020 By Rebecca Robinson
The Government announced that from 4th July, Bingo Halls in England were allowed to re-open. Although many opened up again that weekend, others are still making adjustments and ensuring they have every necessary precaution in place to protect both players and staff. Now, Buzz Bingo, the largest bingo operator in the UK, are planning to re-open their doors from 6th August.
Staggered re-opening
Buzz Bingo have announced there will be a staggered re-opening plan for their UK bingo halls. Twelve branches will open initially on 6th August with the remaining venues being staggered after that. The initial twelve venues that will re-open first are:
Enfield
Aldershot
Derby City
Coventry Savoy
Fenton
Feltham
Tooting
Swindon
Lordshill
Nottingham Top Valley
Leicester
Gloucester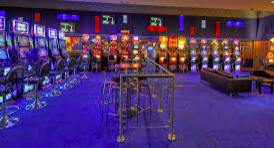 Additional safety precautions
Like many other bingo halls that have already re-opened, things will look a little different as they undergo additional safety measures to meet the Covid-19 safety standards. These include:
A capacity limit and one way systems with markers on the floors to ensure social distancing guidelines are met
Hand sanitiser available throughout the venues and tables and equipment to be disinfected regularly.
Perspex shields in reception, bar areas and in between slot machines
Certain areas and seats to be marked as out of bounds to ensure distance between players
Contactless card payment limits to be increased to limit the amount of cash passed over
Menu changes and changes to how food service to ensure staff and players are socially distanced
Full support and training for staff to meet Covid-19 secure measures
Extended cleaning on all equipment and throughout the venue
As well as these physical measures, Buzz Bingo will also be offering additional support to vulnerable and elderly customers.
'We can't wait to welcome everyone back!'
The CEO of Buzz Bingo, Chris Matthews, spoke of his excitement at the venues re-opening saying
"We can't wait to reopen our doors from 6th August and be back together again with our customers, it has been a long time apart. Our clubs are at the heart of local communities but we only wanted to reopen when we were sure we had done everything to keep our customers and colleagues safe.
"We've missed seeing everyone but the health and safety of our colleagues and customers is our number one priority. We've made sure extensive measures have been put in place to offer customers comfort so that they can safely return to their local bingo club to see old friends and enjoy a few games again.
"We can't wait to welcome everyone back – at a social distance of course; both our regular players and friends – as well as new players who might want to try something new. Let's help the nation get its buzz back!"