Bingo Halls in Scotland to close for 2 weeks
09 Oct 2020 By admin
It's another blow for bingo halls as Scotland's First Minister, Nicola Sturgeon, has announced that as of 10th October, pubs and restaurants, Bingo Halls, bowling alleys, casinos and pool halls are to close for two weeks in a bid to further control the Covid pandemic.
Restrictions in place
These temporary restrictions will be brought into effect in order to try and holt the spread of Coronavirus, after the number of cases in Scotland rose by 1,054 overnight. This is the highest daily increase since the pandemic first began.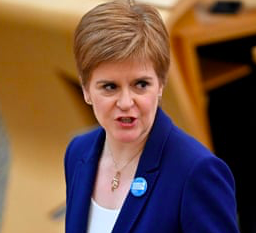 The restrictions to bingo halls, pool halls, bowling alleys and casinos apply only to premises within Greater Glasgow and Clyde, Lanarkshire, Lothian, Ayrshire and Arran and Forth Valley. Given that bingo halls and casinos were one of the last businesses allowed to open, these new restrictions will come as a bitter blow to both the industry and those that enjoy the social aspect and interaction that comes with a visit to their local bingo venue.
Additional measures
As well as bingo halls and casinos having to temporarily close, the 2 meter rule for social distancing will return to shops across Scotland along with the one way systems to attempt to reduce the spread of the virus.
Cinemas will be allowed to remain open and unlicensed cafes will be able to stay open only until 6 pm. Licensed café will also be allowed to stay open until 6 pm but will NOT be able to serve alcohol. However, this in itself has caused confusion over what venue is classed as a cafe, with contradictory definitions leaving business owners scratching their heads wondering whether they fall into the 'cafe' criteria.
The new temporarily measure will come into effect from Saturday 10th October.