You are here:
Home
/
Bingo Guides
/ £10,000 Sweet Easter Bingo Games At Red Bus Bingo
Bingo Promotions Explained
16 Dec 2015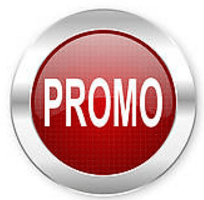 When it comes to bingo promotions, the internet is simply awash with them. With every site seemingly offering dazzling bonuses and promotions, how do you know which ones to go for? In short, what are the different types of bingo promotions?
No deposit bonuses
One of the leading promotions offered on bingo sites throughout the world is the 'No Deposit Bonus'. Whilst this bonus sounds great as it effectively means you are given additional money to play around with, without having to make a deposit, there are a number of strings attached that players should be aware of.
Not only are the funds generated by no deposit bonuses typically capped to a certain amount but there is almost always a wagering requirement in some shape or form attached to no deposit bonuses. Furthermore, players are normally restricted to which rooms and games they can participate in when using no deposit bonuses.
Deposit bonuses
Deposit bonuses are another dominant promotion that is offered on a large number of bingo sites. This type of promotion gives players additional money to use on games when they make a deposit. Whilst some sites limit deposit bonuses to when players make their first deposit, others offer bonuses for second, third, fourth, fifth and even every deposit a player makes on the site.
Though it is almost a given for there to be 'rules' attached to deposit bonuses. One such 'rule' might be that players can only use their deposit bonuses in certain bingo rooms or on specific games. Another restriction might be that there is a limit placed on the bonus itself.
Free spins on slots
Another popular promotion on bingo sites is free slots spins. Many of these free spin deals are part of a site's Welcome Bonus. Again, it's important to be aware that free slots spins can have strings attached.
For example, many of the free spins can only be used on a predominantly small selection of specified slot machines. Not only are the slots you can play on often limited, but the timeframe you have to play the free spins is typically short, sometimes as little as 24 hours.
As the spins are often released 'little and often', meaning players can only use ten or say 20 spins each day, players are forced to visit the site regularly in order to claim their free spins.
More often than not there is a cap put on place of how much a player can win when playing free spins. The free spins may also have wagering requirements attached and can only be withdrawn by playing on more slots games.
Free tickets for bingo
Another fairly common promotion is the free bingo ticket deal. However, it is important to be aware that free tickets nearly always only apply to a specific game on a certain date and time. It is also typical that players are required to be present in the specific bingo room in order to claim their free bingo ticket.
All in all, bingo promotions aren't always as enticing and attractive as they immediately appear to be and researching the promotion in some detail is likely to be an invaluable move.